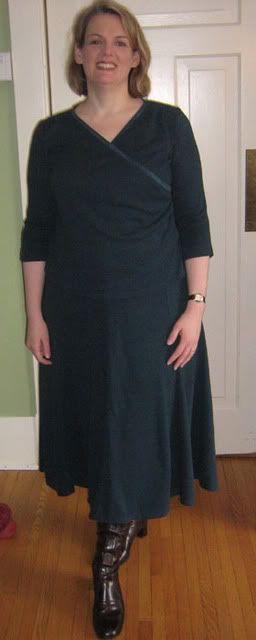 Teal wool jersey top and skirt from Simplicity 4095 and the same outfit on me in a silly pose. I was trying to make my hips look slimmer.
My husband came home while I was trying these on and ended up photographing me, then taking me out for lunch. I think I need new clothes more often!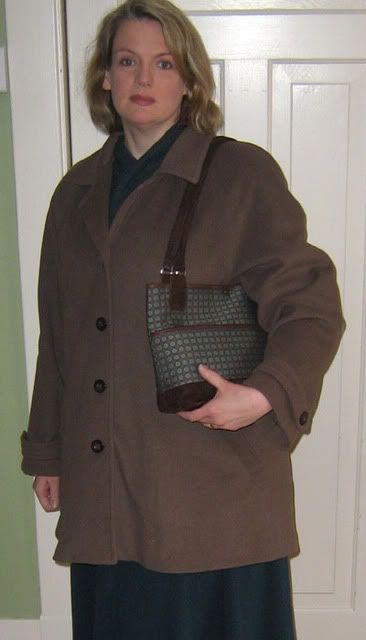 Since the camera was out and I already had the lipstick on I made him take more pictures of me. I am usually behind the camera, so this doesn't happen very often. Here is the same outfit with a jacket I made last year and again with my ten year coat and a handbag I made.