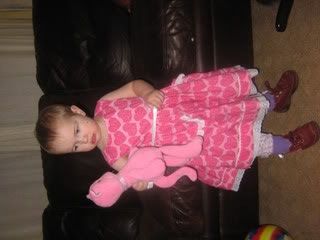 Maisie's Birthday/St. Valentines day dress. Maisie turned two on February 8. Since the date is close to Valentine's Day, I made one dress to do double duty.
I must get it back on her and get some better photos. These were from a try on over her leggings when she had just gotten home from daycare.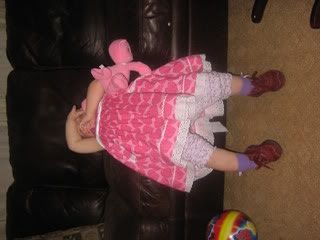 She didn't like the flash.