Yesterday was Canada Day. We dressed in red and white and took the kids to a local park for a walk and picnic. I wore my very comfortable new tan pants.
Maisie enjoyed the Merry-go-round and wouldn't get off after the first ride. It was a good thing I had purchased some extra tickets.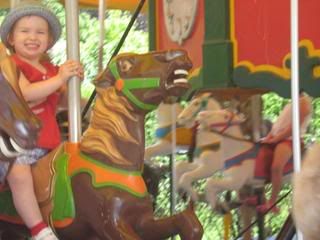 We had to change horses from "Baby black one." to "Brown one.", then finally onto the "BIG white one." Everything is either big or baby.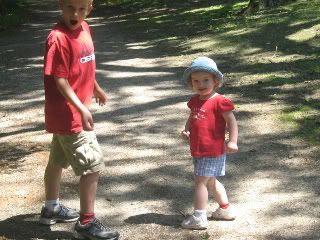 Notice the mismatched socks. Leo did it first and Maisie had to copy. This pose is actually uncontrived, despite the face that Leo pulling.
Maisie is wearing a pair of shorts I made her brother ten years ago. They have certainly held up.