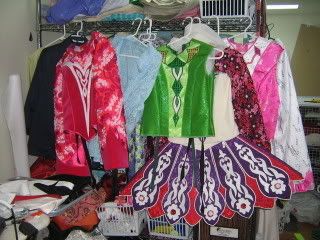 Works in Progress
Fabric storage shelves. Sorted by colour and fabric type- honestly!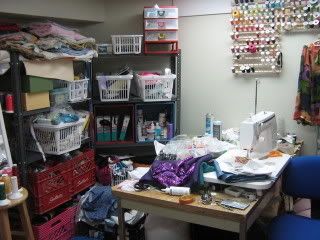 Sewing area with Notions and decorating supplies on shelf behind.
The sewing room in is a constant state of disaster. Every dress requires a mulitude of fabrics and each must be chosen with an eye for colour and texture contrast all while keeping the dancer's physical aspect as well as strengths and weaknesses of style and ability in mind. Every consultation erupts into a disastrous mess by the end.